PA Caterers
Berks County Wedding Caterers
The finest Berks County caterers for your wedding needs. On premise and off premise catering.
Berks County Wedding Caterers Results
63 Preston Road
Wernersville, PA 19565

Catering for ALL Occasions
Johnson & Wales Culinary Arts Graduate
Scratch cooking at its finest

2333 Penn Ave
Reading, PA 19609-1678

Rhein's Classic Catering will take your ideas and vision and create an event that is yours alone.
PO Box 1499
Reading, PA 19603

Distinctive appetizers and hors d'oeuvres, spectacular entrees and desserts. We are pleased to
2120 Perkiomen Avenue
Reading, PA 19606

24 E. Main Street
Fleetwood, PA 19522

Keep Simmeria in mind for weddings, group cooking classes, corporate gatherings, Spring and Summer
200 North Park Road
Suite 401
Wyomissing, PA 19610

Berks County's Premier Wedding Brand offering catering at our venues or the location of your choice!
209 S Fifth St
Reading, PA 19602


Berks County Weddings Featured Specials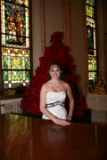 Complimentary engagement photos & Guest Book
Choose an 8 hour wedding photo shoot and receive a free guest book which