JOSP is Entertainment
Jam On Sound Productions specialty is unique wedding receptions! We know that you want your wedding reception to be that special time for both of you. One of our experienced staff will arrange a consultation with you to assist you in planning one of the most important days of your life. Planning is the most important thing to do. We offer four professional packages to choose from. Every package is customized to assist you in organizing and implementing all of the many services that we have to offer. The thing to remember is that your wedding day should be just that, "Your Wedding". Your personal taste will be reflected in the entertainment that we will provide.


We follow three principles for every Bride and Groom. 1.Variety! We offer you four packages to choose from. This way you have the option of choosing the package that is most accommodating to your needs. 2.Organization! Every wedding package is provided with a complete seven page Bridal Worksheet to assist you in organizing every aspect of your wedding reception.

3. Atmosphere! You will be able to choose from our vast list of additional entertainment options. What ever setting or style you have in mind, there is sure to be a few Bridal Bonuses that will enhance your reception, and create the atmosphere in which your desire.


If you are getting married, and you want unique, professional, and dynamic entertainment for your reception, we then encourage you to explore Jam On Sound Productions.
Berks County Weddings Featured Specials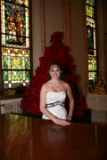 Complimentary engagement photos & Guest Book
Choose an 8 hour wedding photo shoot and receive a free guest book which