Rheins Classic Catering

Rhein's Classic Catering will take your ideas and vision and create an event that is yours alone. We serve only the freshest ingredients with an eye for detail. We are known for our creative and personalized service along with a pleasant and professional staff! The room will not only be visually appealing but will reflect YOUR personality at a price you can afford.

We will assist you with your every need while working within your budget to create an event that is distinctive and memorable. During your consultation we will work with you to personalize your event and assist you with all your decisions down to the last detail.
Berks County Weddings Featured Specials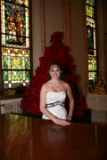 Complimentary engagement photos & Guest Book
Choose an 8 hour wedding photo shoot and receive a free guest book which